When you arrive home from work, would you like your garage door to open automatically, and everything you need in the house to be ready to welcome you?
If you are working from home, would you like your condo or house to know what to do when you go to sleep or wake up? If you are away from home, would you like to know precisely what is going on? If your answer to any of these is 'yes' then read on.
The subject of Smart Homes is topical right now, as is Z-Wave, developed by Zen_sys which has been around since the 1990s. Is mesh-based wireless communication for home automation. So, what is the best z-wave hub?

I personally looked at 7 of the
best z wave hub
models to help find an answer to the questions "what is the best z wave hub" and "who makes the best z wave hubs"?
Criteria for choosing a z wave controller
So, you are looking for a wireless z-wave hub. What does that mean in practice?
It (z-wave) is a mesh network that does a kind of 'pass the parcel' game – or 4×100 meter Olympics relay if you prefer that analogy of using low- output RF (radio waves) to communicate from gizmo/appliance to gizmo/appliance.
Comparing Z-Wave to rivals, Wi-Fi consumes a lot more power, and Bluetooth (less so recently) is far more limited in signal range.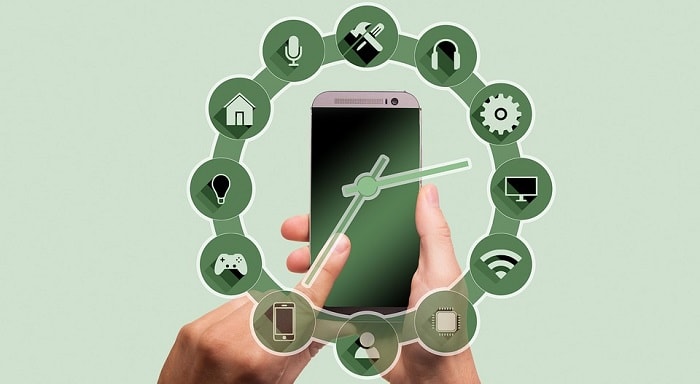 Once set Z-Wave technology has many uses, including controlling HVAC, lighting, window blinds, skylights, garage doors CCTV security systems, door locks, swimming pool heaters and more.
All of that can happen from a control panel although you are just as likely to be using your Android or Apple smartphone or voice control for Echo, Alexa, for google home, Schlage etc.
Z-wave is somewhat (but not entirely) like other protocols and systems used for the home and office automation marketplace. A Z-Wave gateway or central control unit can work as the hub controller and also a portal to the big world outside.
Z-Wave delivers the required application layer, which facilitates the interoperability you need between all the different gizmos and home control systems of other vendors.
The number and capabilities of interoperable Z-Wave products continue to increase. However, any smart home is – as anyone with software development experience will anticipate – full of technical traps and pitfalls when trying to find what is the best z wave controller.
1. First and foremost, the first and biggest problem comes from a benefit – smart homes have a choice of different vendor products.
That's great because competition gives more choice and helps keep costs down. However, a wireless z-wave hub from one vendor might be talking to a USB controller from another and a panel from another.
So, getting one vendors products talking to another requires everyone conforming to the same common standards.
2. Then the next problem is another benefit – products are developing and gaining new capabilities. When z-wave first came out in the 1990s, no one was discussing use for echo, for google home or Schlage.
Then, throw in software bugs, viruses and the whole shebang of IT-related hassles, and you have a multi-vendor, mix and match support swamp you can easily find yourself inside.
That's why it is essential to check official manufacturers product specifications and also social media user reviews – not those shady review sites are written in strange English – to make sure what you plan to buy next for your smart home works with everything else you already have or that you plan to buy shortly.
3. Finally, with any radio frequency device, you have those good old chestnuts you learnt in physics of signal to noise ratios, faraday cages, interference, and distance from the transmitter to the receiver (the inverse square law phenomena).
Run into any one of these without realising it, and you will wonder what is going wrong with that smart window blind that just won't seem to work, or that intelligent water sensor that don't warns you of that leak.
None of this might be an issue for many users, but others will find it out the hard way.
Any new device you buy must be introduced into your Z-Wave network before it is controlled via Z-Wave. This "pairing" or "adding" is much like getting your phone and your car media systems talking to each other but of course, it is not a one to one pairing.
Actual pairing is usually done on the controller and then on the device being added to your network. It can be instrumental in choosing a controller which has a small internal backup battery so you can move around your home or garden.
A unique Network ID identifies your Z-Wave network, (as you don't want to control your next-door neighbour's garden sprinkler) and each of your devices is further identified by an individual Node ID (a burglar can't trigger your smart door lock). A big Z-Wave network can scale to up to 232 smart devices, so that's a lot of management going on.
The benefits though are obvious – check in on pets, kids or elderly relatives. Set that lawn sprinkler going. Manage your holiday condo, and see if it's all right. When you are on your travels, have complete control and peace of mind about what is happening back at the ranch.
Best Smart Home Hub With Z-Wave
So, you thought all you were doing was getting you lighting control on your iPhone, right?
Well, now, you know better. With that warning ringing in your ears, let's now look at seven devices that answer the question 'what the best Z-wave hub is?
---
---
Best z-wave hub overall
Meet Vera, our friendly household smart hub.
When you are thinking about a smart home, the whole point is to impress your friends (or your family) by how high-tech, cool and smooth the entire thing is.
On top of that, you get genuine improvements in comfort and convenience, better security, lower carbon footprint and lower HVAC costs. So, as Wham advise, if you are going to do it, do it right.
Vera gets around, and she is happy to go together with Amazon Alexa, Nest, Schlage, Yale, Kwikset, First Alert, Aeon Labs and Fibaro. As well as Z-Wave, Vera is fluent in Wi-Fi, Zigbee, and Bluetooth BLE.
Pros:
Comprehensive connectivity to a range of vendor devices
Robust signals mean a good connection
Easy to use with setup 'wizards'
Very reliable
Verdict: I like Vera. I would like her to be fully voice-operated using an Algorithm based on Jennifer Lawrence/Marylin Monroe (if you want someone friendly) or Sharon Osborne/Princess Leia (if you prefer someone firm).
A best smart hub for the more complicated setup
Samsung is a trusted brand throughout the field of consumer electronics, and their smart home technology does not disappoint. OK the name "GP-U999SJVLGDA" is a little harder to remember and has a bit less personality than 'Vera'. However, the job still gets done.
A hundred years ago, middle-class houses still had servants. Then we went through a period of doing everything ourselves – now the servants are back. Voice activation (which i just discussed with Vera) works well when paired with Alexa.
You can teach your GP-whatever how you like things to be when you wake up, go out, come back home and go to sleep. It can send a text to your kids, asking them if they are home yet. With a bit of work and a few accessories, it can help you play with your dog – or keep an eye on your cat while at work.
None of this is an Orwellian 1984 dystopia, this is a secure system that is resistant to hacks and most certainly won't be supplying your information to either criminals or a well-known country. Say no more on that.
If you are looking for an analogy, these are more like a beehive 'hive mind' or the Borg. Any of the units can act as the "hub" and intelligence is shared. You will not be assimilated, however.
Pros:
Extensive range of well-supported third-party products
Comes as part of a great Samsung smart home product range
Easy to manage from the Samsung smart things app, on either iOS or Android
Pairing is straightforward and robust
Free year of service
Great advice and backup from a dedicated support team
Cons:
There is no USB port and no battery backup
Verdict: I like the Samsung shared intelligence/hive mind smart hub approach and implementation. I like it so much that maybe Resistance is Futile.
Best package with a hub for smart home
All of us need harmony in our lives. Harmony, of course, is when things come together, and that is what the Logitech hub does. If you think of Logitech as a company being something more to do with PubG or Fortnite, i have news for you.
They happen to be very good with Z-wave products too. This package comes with so much supplied – you get a cool-looking Remote Control, a sleek-looking Hub and a matching App. Get the optional extender, and you get Alexa too.
Being Logitech, this is very much pitched at the home entertainment market as well as HVAC, CCFTV Security etc. As you sit in your home theatre – you can hook up many of your home entertainment systems as well as do neat things like drawing the blinds, warm up the room, send a message to your partner that you are in a critical company zoom meeting, check-in that junior is asleep then settle down to watch Fast and Furious 98.
Pros:
Tackles the home entertainment side of smart homes more so than some competitors
Effortless and frankly fun operation via a very intuitive GUI
Control up to 15 devices
Cons:
Will appeal to some (i like it a lot) but others might find it a bit overkill
Verdict: What better way on a winter's evening is there to check out that latest Netflix boxset while at the same time keeping your home just the way that you want it.
Best USB Z-Wave Hub
This neat little USB works with PCs (and some other devices) running Windows / Mac / Linux or even Raspberry Pi 4.
Once plugged in, it creates a z wave hub for control of 200 plus Z-Wave plus and Zwave devices.
Pros:
Low cost
Compact form factor
Plug and play compatibility with many devices, cameras switches, light dimmers, wall plugs, HVAC etc.
Decent transmit range of 100ft plus including through walls and floors
Works with all Z-wave devices I've tried so far – + Perfectly supported by the automation platform I'm using (Home Assistant)
Cons:
Annoying, blinking light which can be disabled but needs you to download code to the controller
Verdict: The Aeotec Z-Stick Gen5 Z-Wave Hub Z-Wave Plus USB (phew, im now out of breath) is a simple and inexpensive way to get into the Z-wave scene. Recommended.
Best low-cost USB Z-wave hub
If you want a simple (primary), low-cost Z-wave hub based on a USB, then Go Control is worth a look. The product name is not just a too high score in scrabble; it's a straightforward and low-risk way to get into basic Z-Wave based Smart Home installations.
This Go Control hub is an affordable and simple-to-use Z-Wave controller assuming you are tech-savvy (or under 16 – kids generally are digital natives these days).
It plugs into your PC's USB port, and once woken up, it then allows home automation control of a pretty decent range of Z-Wave devices using its free iOS or Android smartphone app.
The devices come with free Linux (and after some work, Windows) PC-based software (not Mac as far as our research went) and a free downloadable app, which then allows you to control Z-Wave products from Nortek Security & Control and others.
It's important to remember that connected homes are also a hobby, with enthusiastic owners swapping note. With this Go Control, you can have endless fun talking to fellow owners on user forums about topics like "hass.io in an Ubuntu VMware VM".
I'm sort of joking here, but the serious point is that if you do have an IT background, there is plenty of flexibility and scope designed into the product. Not for the faint-hearted maybe but still a workable solution that is fun if you are into tech.
Pros:
Very simple, very easy to use for the enthusiast
Works (unusually) with Linux first and foremost, which puts it in an exact niche away from the run of the mill Windows 10
Will work with Windows 10 too
One of the most affordable Z-Wave hub models on the list
Cons:
If the USB is connected to a PC than drops down to sleep or hibernate mode, then all Z-Wave remote control capabilities will no longer function
If technology scares or bores you, then this might not be your first choice of a Z-Wave hub
Verdict: The Go Control is Simple cheap and effective – for enthusiasts. Just don't forget to keep that PC in the right "power on" setting on a snowy February night.
Best hub with a range of Z-wave associated products
SmartThings ( a division of Samsung) are the big dogs in the backyard of smart homes. They are the leading lights (no pun intended) so, why not consider their in-house hub technology?
As well as talking to the Smart Things in-house range, you can quickly hook up to a wide range of third-party compatible smart devices, including Google and Alexa voice assistants, plugs, lights and switches, speakers, door locks, HVAC, blinds, garden sprinklers, cameras, sensors, home entertainment and more.
Control is usually via smartphone and iOS 7.0 android 4.0, and windows phone 8.1 or more excellent are supported.
Bonus communication protocols are Zigbee and WiFi. What more is there to say? A right product from a big brand.
Pros:
Cut down interoperability hassles by majoring on Smart Things products – this will pull them together
Works with many other vendors too
Good service and backup
Cons:
As you would expect, you will often get better results with other SmartThings devices than just any old Z-wave enabled OEM
Verdict: If you want to play safe, this "GP-U999SJVLGEA" (i kept that bit from you), is about as safe a bet as it gets.
Best bargain to be had
Our final product is the still available Samsung STH-ETH-200 SmartThings Hub.
This is a V2 hub, but still, the right product and prices are great. I added this to the list because as a product coming to the end of the frontline, it is a bargain!
Pros:
Similar capabilities to a SmartThings V3 hub
Can be half the price of the V3 model
Cons:
If you only ever buy the newest, then this is not for you
Verdict: Grab and end of life great deal. This is still a good Z-wave Hub product from a highly reputable brand.
Best Z-Wave Hubs
There are plenty of options to choose from in the world of Z-Wave hubs. I strongly recommend you look for social media communities associated with any product you plan to buy.
They are (generally) accommodating, supportive and full of useful tips and hacks.
Thanks for reading and i hope you have fun in your smart home, whatever you buy. Let me know how you get on in our comments section.
---
This page may contain affiliate links. USDIGITECH.com is a participant in the Amazon Services LLC Associates Program, an affiliate advertising program designed to provide a means for sites to earn advertising fees by advertising and linking to Amazon.com