Humans kid ourselves that the external world is as we see it. In fact, it is a construct our brain makes which can be exposed as a construct by optical illusions. That applies to color but also to motion. Some other animals 'see' much faster than we do and have a wholly different kind of viewing experience.
We first started to see this other world with the invention of slow-motion cameras, which appeared more than 150 years ago and opened up a strange and often beautiful world that is normally invisible to us.
Originally these were based on high-speed optical photography using optical 35mm film, pulled through the camera at astonishing speed, like the amazing camera models used by NASA but today these cameras are digital.
There are huge technical challenges for high-speed cameras, not least of which is that they have very little time to capture enough light to make a satisfactory picture.
So, what are the best cameras for slow motion? High-end digital slow-motion cameras from the likes of Arri, NAC, etc. cost tens or even hundreds of thousands of dollars and are out of the reach of most.
However, there are plenty of slow-motion camera models that are priced for consumers too. We looked at seven affordable slow-motion cameras that produce stunning results.

So, what exactly constitutes an affordable Slow Motion Camera?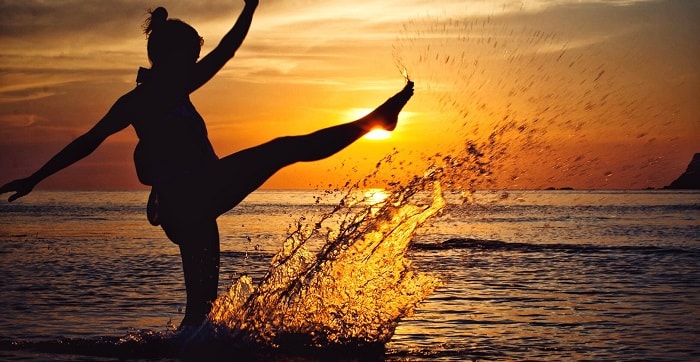 Slow-motion means shooting at a higher frame rate than normal (this is also known as "over cranking" from the days when cameras were hand-cranked) and then playing back at 'normal' speed.
If you go to the cinema, you'll be watching normal speed playback at 24 fps (frames per second) and HD or UHD 4K TV in the US are viewed today at 60 fps.
Once you get to view images shot at 120 fps you are in the realms of high frame rate (HFR) which is a proposed new display format for UHDTV. It's a bit confusing because that is not slow-motion (because you are shooting and displaying at the same fps).
However, shooting at 120 fps but displaying the result at 60 fps (thus effectively halving the speed of perceived motion) is arguably the start of genuine slow motion. Shooting above 120 FPS will then progressively reveal more time-based detail.
So, shooting at 240 fps means you are watching at one-quarter speed, 480 fps at one-eighth speed, 960 fps at one-sixteenth, and so on.
In terms of cost, a rule of thumb is an affordable slow-motion camera that is good enough should be priced around $1,000 – $2,000 or something in that ballpark (lens not necessarily included in the price). You can find reasonable budget brands well below that price range and we review a few here but usually, you get what you pay for.
TOP three Slow Motion Cameras
Before looking in depth at this topic, here are our top 3 video cameras for slow motion.

Editor's Choice
Best Budget projector for sports at under $1,000
Editorial rating: 🏆🏆🏆🏆🏆
We start our list with the very affordable WiMiUS P28. You get decent resolution, excellent light output and a reasonable contrast ratio—all for less than two (or possibly even one ) Superbowl tickets.
Pros:
»» High output;
»» Rayed at up to 10,000:1 contrast ratio;
»» Good keystone adjustment;
»» Great for sports.

Cons:
»» The product design team maybe should not have bothered with the stereo audio speakers - since you'd expect people would be using a good sound system.
Best for HDR
Editorial rating: 🏆🏆🏆🏆🏆
If you haven't yet seen HDR sports, then you must. No point talking too much about it here. Just see. Then this Sony projector suddenly will make all kinds of sense to you.
Pros:
»» Ultra-smooth sports motion;
»» Stunning HDR (with the right content);
»» Cinema-level true 4K resolution;
»» Wide-ranging keystone control makes it easy to set up.

Cons:
»» Take a look at the price 🙂
The best high-end design
Editorial rating: 🏆🏆🏆🏆🏆
Another really capable projector, with great pictures, from one of the most trusted brands in the business.
Pros:
»» Awesome HDR;
»» Crazily good contrast ratio;
»» Great lens technology.

Cons:
»» Better talk to your bank manager and your partner before buying 🙂
---
Criteria for Slow-motion, 4K and all that jazz
When looking for a slow-motion action camera, there are many different buying criteria to consider, over and above the usual stuff about what's popular: the price, 'expert' rating, the brand, what has top reviews, etc.
As we discussed in the intro, going to higher frame rates poses a bunch of technical challenges for any digital camera's hardware, especially the sensor which has little time to build up enough charge.
These days there's a whole bunch of software to consider too as there are many slow-motion tricks first designed for high-end film or TV sports post-production during the 1990s by long-gone technology companies like Discreet Logic, 5D, Questech, Snell and Wilcox, Parallax, Quantel and others that are now available to the consumer (and used on some cameras).
These include techniques like inbetweening, integrating, stabilization, interpolating, and motion vector prediction that apply some clever maths to images to produce a better-looking slow-motion result. Each method works a little differently but all of them aim to produce a smooth and detailed end – image.
So, what really counts is the total capability of the camera as an overall system, rather than just the raw number of frames per second.
Another consideration is resolution – do you want Cinema 4K (4096×2160 pixels) or TV 4K (3840×2160) do you want Full HD (1920×1080) or even HD at 1280x720p?
In theory, more is better but it doesn't always work out that way. Here at PExpo we have talked about the hype around 4K resolution compared to HD many times in many articles, the main point being, all the science shows you normally won't notice much difference or sub-60" TV screens at normal viewing distances, between any form of 4K versus any form of HD, simply because the additional detail of 4K compared to HD will be too small to see.
We could have written pages on that and about why 4K also only works with absolutely everything set up correctly. That means a really good camera lens, a really good camera sensor and care taken not to compress the image at any stage in a way that strips out the additional detail.
However, if you are a 4K fan, and you have a genuine 4K use case, not all slo-mo cameras which can do 4K can also do 4K as well as high frame rates at the same time (they have to drop resolution drop down to HD). That's one important 'gotcha' to watch out for when looking for a cheap slo-mo camera.
Choosing the best Slow Motion Cameras
Now, let's move on to the detailed list of our top 7 'cheap' slow-motion cameras.
---
---
1. Sony NEX-FS700 R 4K Sensor High-Speed Camcorder
Best all-round camcorder model
You don't need to choose a DSLR to get a great slow-motion camera. The NEX-FS700 from Sony shows that decades of experience with slow-motion cameras pays dividends. This is a genuine ultra-slow motion camera, way beyond the capabilities of 'normal' 120 FPS slow motion models reviewed here, and is more like some legendary highly specialized cameras like the Arri Tornado, NAC, or Phantom as it clocks in at a staggering 960 FPS.
At those kinds of speeds, you need to have some smart technology to handle the very small amount of light that can be captured in 1/160th of a second, heat issues with the sensor, accurate shuttering, outputting the huge amounts of data being generated and much more.
Also at these kinds of speeds, you will start to see strange phenomena like water droplets that seem to have an invisible skin, filament-based electronic lights gently pulsing due to the AC current, and will produce stunning results like this NAC camera example but at a hugely more reasonable price.
Pros:
Ultra-high-speed 960 fps capture easily outperforms 120 fps and 240 fps cameras
Sony quality and reliability
Very affordable given the capabilities
Cons:
You need to know what you are doing to get the best results
Verdict: If you really want to delve into the strange and wonderful world of ultra-high frame rate slow-motion video and you don't have the kind of money that a professional model like those associated with NAC or Phantom, then Sony's 960 fps sampling can get you a long way there, without the trip costing too much.
2. AlcovePro 4K Cine Waterproof Action Camera
Best affordable model for sports
We love Go Pros – as you'll see later – but these days there are plenty of other good slow-motion action cameras out there and this Alcove Pro model is a real winner. This is a ruggedized, waterproofed sports model that shoots at up to a very respectable 240 fps – twice what a conventional high speed 120 fps camera offers.
What that means is that you can capture totally stunning sequences of kiteboarding, hang-gliding, surfing, skateboard stunts, horse racing and just about any other outdoor adrenaline junkie activities.
Pros:
240 fps is literally twice as good as the 120 fps offered in competitor cameras if you want to get that knock-out action sports shot
Very affordable compared to you-know-who in the action camera market
Easy to use
Robust build quality
Cons:
All action cameras have to trade off their form factor for the lens capabilities and this is no exception. It's a basic lens
Verdict: If you were thinking of getting a GoPro for slow-motion sports – get this as well. Maybe even instead of?
3. GoPro Hero8 Black
Best luxury model for sports
OK we know – the GoPro is indeed a great camera brand and the team who first designed the GoPro range really did break the mold of what to expect in a camera.
If you are 80 years old and making your first parachute jump, the GoPro cranked up to 120 fps or 240 fps is the obvious choice to have strapped to your helmet. The same goes for a skateboarding cat or a surfing dog.
So, it's a no brainer really. If you want slomo action sports and you love GoPro – well, you know what we are going to say. Get a real Go Pro, not a GoPro copy.
Pros:
Very easy to use as this tutorial shows
Big range of other goodies including HDR that make this a big temptation
Cons:
In common with all GoPro cameras, the lens on the Hero8 is what it is – capable rather than amazing
You will pay more for the GoPro brand name
Verdict: You can't ignore the GoPro if you are into action sports slomo. These days however there are plenty of capable competitors out there, working hard to get your camera dollar. So, buy with your heart or let your head decide.
4. Panasonic Lumix G95MK 4K Mirrorless DSLR
Best luxury DSLR
Just like Sony, Panasonic has decades of experience in slow motion digital photography. This very impressive Panasonic mirrorless DSLR range includes this model which hits 120 fps at HD (but note only shoot and playback at 60 fps when operating in 4K resolution).
The Panasonic Lumix family also now supports the BBC designed HLG (Hybrid Log-Gamma) form of HDR (high dynamic range), designed by Andrew Cotton and the BBC Research team, which is frankly a great way to get a much more realistic and vibrant picture than simply upping the pixel count, which is all go get from 4K.
Coupled with a great MOS sensor and a decent lens and all that means really great slow-motion photography. Want to capture all the tiny movements during a golf swing? The Panasonic will do that. It's not cheap though.
Pros:
Easy to use – pretty much point and shoot
Stunning HDR
Panasonic build quality and brand reliability means peace of mind
Cons:
Not especially cheap in this niche
Verdict: We love the quality and feel of the Panasonic Lumix range and this is one of our favorites. Plus, you really need to see what HDR slow-mo content looks like, so don't forget you might need to buy a new HDR-capable TV at the same time.
5. Canon PowerShot G7X Mark III
Best budget model
Canon is another highly respected brand and the PowerShot G7X Mark III (snappy name eh?) offers 1920×1080 resolution at up to 120 fps with ample capability for adding your choice of slow-motion video recording media, depending on your budget.
There is an impressive CMOS 20.1MP sensor and you also get standard frame rate UHD 4K recording. Canon hasn't skimped on the 4.2x Optical Zoom f/1.8-2.8 lens which is way better quality-wise than some of the other models on our list and offers frankly better-looking pictures in low light conditions when you need to open up.
To get the best from this combination, you might want to invest in some portable lighting as that will help out the camera sensor to get enough charge when over cranking (this advice, of course, applies to any of the other cameras in our list).
Pros:
A lot of camera for not too much money
Good sensor
Easy to use
Great lens
Cons:
Supplied 4.2X Optical Zoom Lens is good and will outperform most other models on our list, especially given the price, but there are of course yet better ones out there
Verdict: The Panasonic really does have a lot going for it and is worth checking out.
6. Dragon Touch 4K Action Camera
Best budget camera for slomo in the water
If you want some slomo and want to keep it to a low budget, then this GoPro-like "copy" from Dragon Pro is worth a look for the money. You don't get 120 FPS Full HD but you do get 720P/120 fps. "OK" we hear you say, "not bad but why does this make the list?" – well, the answer to that is the price.
We won't tell you what the price is, but check it out for yourself and you'll see what we mean. It's not the greatest camera for slomo but at the price, you could easily buy 2 or more of these Dragon Touch cameras for those action shots for less than the cost of a day out at the beach, or 1 for the price of a good lunch at a beach Café.
If you want a low cost / low-risk investment, Dragon Touch has to be worth checking out, in our view.
Pros:
Really good value for money
Very easy to use
Has 4K support which is pretty remarkable for this kind of niche
Cons:
Image quality is OK but not spectacular
Even though the camera supports 4K, the lens isn't really going to make that added resolution count
Verdict: Many of the rival cameras on our list would be a sad loss if you shot slow-motion on them in some activity and they got damaged lost or stolen. that's not an issue with the Dragon Pro.
7. Black Magic Design Pocket Cinema Camera 4K
Best if money is no object
We just looked at the low end of the price range for a slomo camera, so it's only fair to see what you get if you are prepared to pay maybe 20 times more – at least.
If you don't know the story of Black Magic, they had (and have) a business model of buying up failing nice Broadcast and Cinema production and post-production manufacturers and repurposing those products for the wide prosumer market.
They are well known for example for the DaVinci Resolve color corrector, which started life at $200K plus and now can be had pretty much for as little as you want to pay.
So, what we have here is a rather expensive but really terrific camera with very high-end technology and know-how packed into it.
It is affordable – just – but you will buy this for slomo if you are either rich, or serious, or seriously rich.
The sensor is just outstanding and does true Cinema 4K – that means 4096×2160 pixels not the lower 3840 x 2160 of 4K TV. OK fine but why this is on our list in the final slot is that the 4K version hits 120 FPS in HD and – spend a bit more – and the 6K version (yes 6K) hits 4K at 120 fps. That's a good thing and the reason you pay top dollar.
This is a camera that sits on the border between consumer and professional use. If you are doing slomo for fun that's one thing but if you are doing it for money, then either the 4K or 6K Black Magic camera should very much be on your list of candidates.
Pros:
Genuine cinema 4K at 120 FPS which is rare
Own one and professionals are more likely to take you seriously
Move you up from the ranks of the general public into the realms of the big (ish) dogs
Cons:
You will need to be serious to make the price worthwhile
Verdict: This is a really good camera that is in a different league (And hence a different price bracket) t most of the models on our list. In a nutshell for slomo this is the best – but only if you are really rich.
Best Camera for Slow Motion
So there we have seven candidates for the best affordable slomo camera. Some are really affordable, other mot so much but each has something going for it and each can make sense in the right use case.
None is best but if you really ask us which ones we'd prefer, we have to say that 240 fps is really way better than 120 fps and if you are really serious then 960 fps capability is a different experience again.
So, pick your criteria and then choose accordingly. Thanks for reading and don't forget to leave us any comments you might have.
---
This page may contain affiliate links. USDIGITECH.com is a participant in the Amazon Services LLC Associates Program, an affiliate advertising program designed to provide a means for sites to earn advertising fees by advertising and linking to Amazon.com