If you ever go to an airshow, airbase or airport to "plane spot", then you know just how hard it is to get a really great picture.
So, what is the secret behind choosing the best video camera for plane spotting?
---
---
We looked at stills cameras which also record motion and also a couple of dedicated video cameras. Read on to find out what the secret is.
We spent more than 130 hours researching the best camera for aircraft photography.
Meanwhile, if you just want to jump right into it, here are our top picks for the title of "the best camera for plane spotting" + 1 great Panasonic 100-300MM Lens.
---
Buying Criteria for a camera for aviation photography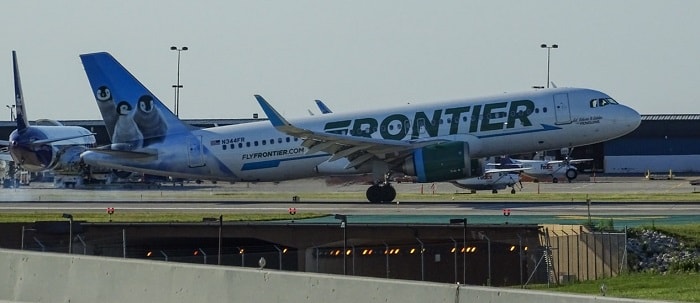 OK, let's break down exactly what makes a great camera for aircraft spotting. We aren't shooting portraits here, or flowers, or landscapes. If that was all we were doing, it would be a choice between a DSLR camera (probably with Canon and Nikon going head to head) or a mirrorless (a technology which gets better all the time).
In our view, you need one of the top DSLR's for the very best aviation pictures. However, the whole point of aircraft is that they move in a spectacular way (especially at airshows) and the sound they produce is thrilling. So, yes you can just take a great still image of a Mustang, or Phantom, or MiG, or Stealth Bomber but that is kind of missing the point. So, the secret is also all about the sound and fury of motion.
So, yes cameras should be affordable, yes you can consider certain brands, or focus on recommended top-rated popular models from other lists and reviews.
But so what?
That's all missing the point. It's about the drama.
So, with this in mind let's now look in detail at 5 candidates for the title 'Best Camera for Plane Spotting'. We'll start by looking in more detail at our top 3 models – two DSLR's and one mirrorless – then look at an alternative pair of video cameras.
Best Cameras for Plane Spotting in 2022
1. Canon EOS 5D Mark IV
Best for stills
The Canon Eos 5D Mark IV is perfectly capable of recording video and audio but the real reason you would choose the 5D is for great aviation stills – including burst mode stills capture.
If you are more concerned about great still aircraft images, rather than moving video and audio, then the 5D has a towering reputation in the world of DSLR cameras. The Canon sensor is pretty much as good as you can get at this price point – some would argue at most price points – and the camera is very well made, very reliable and the weapon of choice of many full-time professional photographers.
So, you want to get a still shot of that Raptor or that vintage Catalina and sell it so someone? This will do the job.
Pros:
Fantastic image sensor produces outstanding results
Great reputation for reliability and ruggedness
The gold standard in DSLR's
Cons:
Pricey and you have to add the cost of a great lens
Limited moving video and audio options
Verdict: If stills are your thing, and you have the money we really recommend the 5D.
2. Nikon Df 16.2 MP CMOS FX-Format Digital SLR Camera
Best alternative stills DLSR
If you love DLSRs and are looking for an alternative to the Canon, then take a look at this really great bundle from Nikon, which has their terrific DF camera body coupled with a perfectly matched NIKKOR 50mm f/1.8G Special Edition Lens.
Again we are focusing on plane spotting stills here and this will (in the right hands) give the same class of results as the 5D. Nikon and canon regularly trade places in the top positions of the DSLR camera market and this is a great camera.
Pros:
Another great sensor
A great lens, which shows what the sensor really is capable of
Another 'gold standard' brand in the DSLR world
Cons:
This is another 'stick to the stills' choice
Verdict: We want one (so long as we can have the Sony or the Panasonic video camera too).
3. Fujifilm X-T30 Mirrorless Digital Camera
Best starter camera for plane spotting
OK and now for something different. This very affordable Fujifilm 4K mirrorless camera produces decent stills and decent video at a sensible cost. You get neat features like Auto-Focus Tracking and you get 4K video too with audio – although only at 30 FPS which will be a bit jerky for fast motion. However, at HD you have HFR and can get up to 120 fps, which is plenty.
Pros:
Very affordable
4K capable
HFR at HD
Good images for the price
Some audio
Cons:
You will get acceptable video results but not the very best
Verdict: Not everyone has the kind of money we are talking about for the 4 other models on our list – and if you are getting started or are on a tight budget, this is a versatile choice.
4. Panasonic HC-X1 4K Ultra HD Professional Camcorder
Best for airshow videos
If rather than stills you want professional-looking airshow videos, you need a professional-grade video camera and that's exactly what this Panasonic model is. Like the Sony that follows, Panasonic has decades of experience in Broadcast TV grade camera equipment and this know-how (and technology) finds it way further down the product line up. Now, the first thing to say is you will not be using the HC-X1 for stills. It's not intended for that kind of thing. We already covered that with Canon and Nikon.
The Panasonic will capture the movement, the full stereo sound field, and (because of all that) the adrenaline rush and the drama of a fighter or bomber landing or taking off from an airbase, stunts and flybys at an airshow, or the staggering power that even a commercial jetliner unleashes at take off.
The sound on the Panasonic is just as important as the pictures. Although there are onboard microphones, any good videographer will choose to connect two external omnidirectional or cardioid microphones with windshields to the camera body via the dual XLR inputs.
Video wise, their camera comes with a great Leica lens (at this price point) with the zoom functionality you need and some handy motion stabilization. That said since the camera has a 4K sensor, this is one of the rare occasions where 4K actually makes sense. The trick with the HC-X1 is to shoot the aircraft at 4K (3840×2160) but during editing extract an HD (1920×1080) image and do the stabilization using the editing software (Apple, Avid Adobe etc.) This allows shots to be reframed and the resolution to be ket up – in-camera stabilization is OK in an emergency but it is a trade-off and will reduce picture quality in some cases. So,m this is called spatial oversampling and is widely used in film and TV production.
It's much the same with slow motion as the Panasonic can be switched from 4K capture to HD and in that case, can run at frame rates up to 120 frames per second. So, this is a kind of temporal oversampling and great looking slow-motion action can be created.
Pros:
Good Leica lens
4K resolution
Good audio options
Good slow motion
Cons:
Not suited to aircraft stills photography
Verdict: The Panasonic HC-X1 is a great camera for plane spotting and will not disappoint. Great lens, great audio, and great slow make this one of our topic recommended cameras for a video camera for airshow photography.
5. Sony PXW-Z90V
Best for High Dynamic Range
Truth be told, we like this Sony 4K camera as much as we like the Panasonic. Either could have topped our list. This Sony video camcorder delivers the Hybrid Log Gamma HDR (high dynamic range) system developed by the BBC. That means if you have a compatible display at home, or you are going to post this to viewers who have the right TVs it will look really special.
We also really like the 29mm-348mm power zoom lens and this also super slow motion (high frame rate at up to 120 fps). Try that out on a helicopter – you will love the results.
Sony is another kingpin in Broadcast cameras and you can see that because this also properly thought out audio – again allowing the option of using vastly superior external microphones.
Pros:
High Dynamic Range support
Good zoom lens
Good XLR dual audio options
HFR for super-smooth slow motion
Cons:
Like the Panasonic not suited to aircraft stills photography
Verdict: HDR is ideal for aircraft videos as you can capture highlights and lowlights on a bright day like reflections off of the aircraft or deep shadows in a way a normal camera simply can't do.
So stills is a different story to video completely?
Yes. Do you remember the scene in "Waynes' World" where Garth and Wayne sit right under the flight path of planes landing at the airport? With Video that's what it is all about.
Best Camera for Aviation Photography
So, what do you think of our review of best cameras for plane spotting? Were you surprised about the amount of time we spent on audio? Do you think that stills cameras that do video and real video cameras can be directly compared? Please let us know your ideas in the comments section. Thanks for reading.
---
This page may contain affiliate links. USDIGITECH.com is a participant in the Amazon Services LLC Associates Program, an affiliate advertising program designed to provide a means for sites to earn advertising fees by advertising and linking to Amazon.com