In the current technology age, cameras are gradually integrating superior features compared to older generations. One of the major breakthroughs in camera upgrades is the NFC connectivity feature. So, what is nfc on camera? It is simply understood as a wireless connection between the camera and a smartphone, allowing the user to perform many operations conveniently.
What is nfc connection in cameras?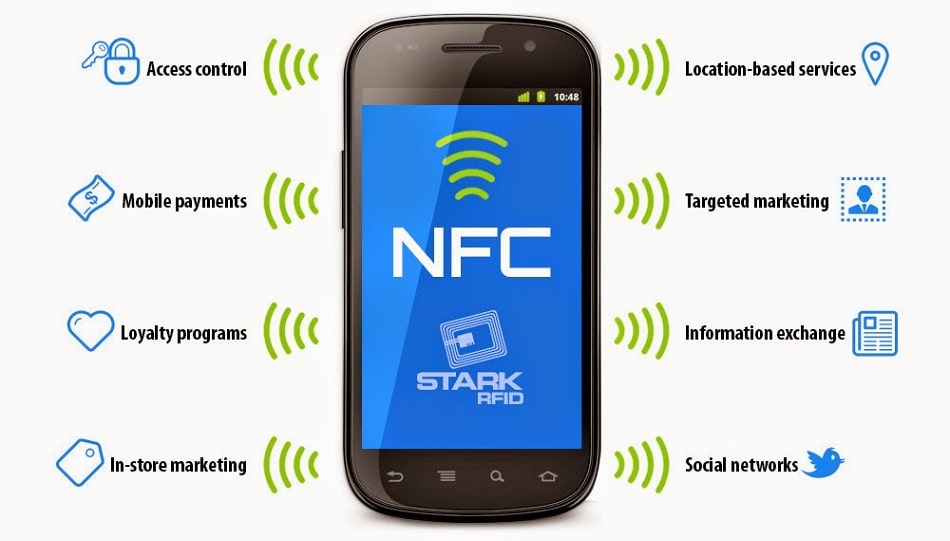 First of all, we have to understand the meaning of the nfc connection. So what is nfc connection in camera? As far as learning, the NFC connection (Short for Near-Field Communications) is a feature of near communication technology. Rely on magnetic induction to create a connection between devices when placed side by side (Under 4cm) or direct contact. NFC connection is based on the signal recognition principle of radio frequencies with a transmission speed of 424 Kbps.
The NFC connection in the camera is a close-range connection that allows the camera to connect to a compatible smart device with an extremely stable transmission. With a relatively short data transmission distance (just under 4cm), connecting through NFC technology is considered very safe.
---
Recommended article:
Best Video Camera for Interviews
---
What is nfc on digital camera?
The above concept also answers questions about the concept of NFC on digital cameras (especially . In the era of 4.0 technology today, most digital cameras are equipped with an NFC connection. For example, with a Canon camera, the NFC connector is located on the side of the device, next to the other ports such as the remote device connector, USB type A connector, HDMI port.
---
Recommended article:
Best Camera for Slow Motion
---
What I can do with NFC on cameras?
When connecting the smart device to the camera, through the NFC and wifi connector, (a suitable intermediary app may be added), you will be able to use the following features:
First of all, you can seamlessly transfer images from camera to smart device for you to easily share on social networks.
Second, through them, you can use your smart device as a remote to take pictures of the subjects you want to capture. This is a useful feature when you want to take self-portraits or group photos while still being in the frame.
The convenience of NFC also allows you to use your smartphone as a remote viewfinder. This gives you the option of shooting from a variety of interesting angles and perspectives when it is difficult to see the rear screen or pictures that are difficult to frame.
---
Recommended article:
Best Low-light Video Cameras
---
Conclusion
In short, modern technology has enabled the camera to be packed with advanced features, and NFC connectivity is one of them. Thanks to this connection, the camera, and the compatible smart device can easily connect, not only ensuring safety and high stability of the transmission line but also for the best exploitation of photo and video quality.