Tech Presents for a 12-year-old Boy
Wouldn't it be good to be 12 again and to get the cool tech presents of today? Compared to one or two generations ago, there are so many of the very best tech gifts for 12-year-olds, to give for a birthday or for Christmas.
The number of tech gadgets for 12-year-olds is huge but 12 years old is a transition age. Not quite a teenager yet but not a young kid either. So, their tastes will be changing and different kids grow up at different speeds and you have to get a gift that is going to be age-appropriate for the individual child. So, here are some top techy gift ideas that will suit a 12-year-old boy. Most would probably appeal just as well, if he is 9,10, 11 or even 13. There's plenty there for tech-savvy girls and tomboys too.
The idea of our reviews is always to go beyond just popular brands and our list includes ideas of products to buy that might be a little unusual. We also review different price tech toys, some of which cost less than you might think. It's also topical that some parents don't want their kids just spending all their time on consoles like X-Box, PlayStation, Wii, etc. so we have included some other kind of electronic toys.
Best Tech Gifts for 12 Year Old in 2022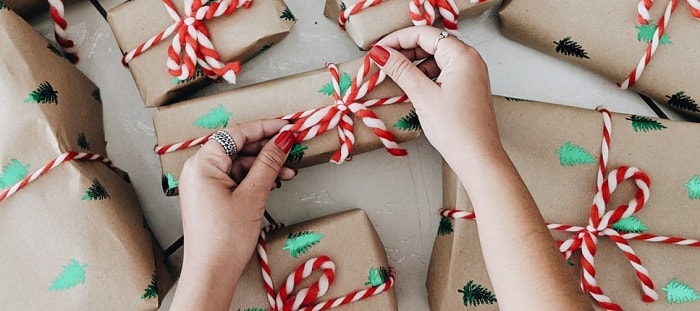 We don't use a standard rating system either – because it's a bit meaningless considering the best tech toys for some 12-year-olds won't necessarily appeal to others. Instead, we have recommended some widely different tech gifts for 12-year olds, so you can make your own mind up, based on what you think the individual boy would like.
Best Tech Gifts for 12 Year Old Boy
---
Let's start our list with this cool budget drone. Now, 12 is a tricky age to choose the right drone. There are very simple drones for young kids that a 12-year-old will likely get bored with. Then there are very complex and high-cost drones that frankly are too much for a 12-year-old.
This Cheerwing model fits neatly into the right niche. It's got a reasonable price, it has protective rails for the rotors (useful for a 12-year-old pilot, who is going to crash sooner or later) and it has enough techy stuff to keep you 12 year old happy. It is controlled by a supplied hand controller. It also hooks up to a smartphone (iOS or Android) once the supplied app is loaded and running. The phone connects to the wireless network that the drone creates, to receive the video input from the onboard HD camera. Now the camera image is not great and the flying time is not that long around 5 minutes, but at the very low cost of this model, you can't really complain. You can see one very similar in action here.
One of our best budget technology gifts for a 12-year-old.
Noise-canceling headphones are big with kids right now and these Sony extra bass models are some of our very favorites. Let's start with the fact that noise cancellation is good for young ears as it encourages ki9ds to not keep putting the volume up in a noisy environment. Kid's ears need protection, tinnitus in later life is not funny at all. What;'s also cool about nose cancellation is that your kid can tune out distractions around him and focus on the music of the podcasts etc. he is listening to. If your kid goes on a school bus, or if you are driving him long distances in the car, these are just ideal for peace and quiet. Te WH-XB is a mid-priced model and you can pay way more without your 12 years old really noticing the difference.
Touch Sensor controls are available via Bluetooth to pause/play/skip tracks, control volume, activate a voice assistant, like Alexa and answer phone calls too. They hold a charge for a long time too – you can easily get through several days of use without a recharge. Although there are cheaper models, this is just great value for the money in terms of sound and features. Maybe.
They are a comfy fit for a 12-year-old head too – so another candidate for best tech gifts for a 12-year-old boy
Want your 12-year-old to get some exercise, play with other kids and maybe get some fresh air? Well then, have them charge around the house, garden or park with this great laser tag set from Kidpal. You get guns and target, chest guards. Up to 4 teams can play and of course, adults can (and will) join in. These really are a lot of fun and a great way to burn off excess energy, which kids just need to do (and too often today don't get a chance to). Best electric gifts can be old school like these-right? Tell your 12 year old this is like playing Fortnite but for real.
So, you've given your 12-year-old boy some team bonding, some exercise and maybe some fresh air. Now you don;l teed to feel so guilty about buying what's next on our list.
Well, we managed to get through to our fourth entry before mentioning a games console, but we just had to add this latest tech from Nintendo as it is really 'in the zone' for tech gadgets for 12-year-olds.
What we like about the switch is that it really does cover all the bases – it works at home or in the car or on the bus or train, and it also works for solo gaming or gaming with friends. Nintendo really has thought about what a 12-year-old wants from a gaming console. Xbox and Playstation are great but you can't take them in the car. Handheld Miniature gaming tech like some of the old Nintendo products was great (and there are some good ones still around) but it's all a bit limited).
So the switch fits perfectly in the middle. You can get the software with all the popular characters – Mario, Sonic, Donkey Kong, Pokemon, etc. But also some good software for an older audience, like several cool racing games.
Their older brother can borrow it too for Assassin's Creed – but that's on a different list than this….
Ok, hands up how many 12-year-old boys want to go into space? So our next tech toy is focused (no pun intended) squarely at that demographic. This easy to set up and easy to use telescope is a very reasonable price and has the added bonus of a smartphone adapter, which means your 12 year old will be able to capture or even stream their stargazing to their friends. How cool is that? Plus, there's a tripod for mounting and a planisphere for quick star identification. One day we will go back to the moon and maybe go to Mars and a 12-year-old today might just be the right age to sign up for that. So, get them started now – for a fraction of the cost of you developing an Elon Musk – style space program of your own. We're kidding Elon OK?
So, now we've established your kid might want to go to Mars, how about getting him started in designing a Warp Drive to get there faster? If that is your 12-year-olds thing – then this handy kit is there to help them build up their design skills. Not all 12 years olds want to play Call of Duty or Fifa 2020 all day long, so if yours is more the engineering type, this might just be perfect. Basically, your kid will build up their coding skills while learning some music too, so a double win on that.
The price is actually less than you would pay just for an Xbox, Playstation or Nintendo game – so why not give it a try? Wouldn't it be nice if you ended up one day being the parent of the man or woman who breaks the light speed barrier? Make it so!
Ok, so you know how hard it is to get your 12-year-old to wear a warm hat when it's cold? So, how about a beanie hat that has built-in headphones and a microphone, which links by Bluetooth to his Android or Apple smartphone. It also works with an iPad, android tablet, or MP3/MP4, digital media player. Now, that's a different story, right? He can listen to music, listen to podcasts and make or receive calls. Plus his head stays warm too. It's washable as well, so you just take the electronics out and it becomes a normal hat.
So, an all-round good techy gift for a 12-year-old.
Your kid spends a lot of time on their smartphone, right? Can't be that good for their eyes can it? – so why not get this neat techy gift. It's a mobile phone 12-inch projector (well, really it's more like a magnifier) and amplifier withs stereo speakers, that turns their small screen picture and sound output into something more like a small TV – at a lot less cost than a small TV. It works with most smartphones and it's a simple but clever idea, which avoids eyestrain, that won't break the bank.
Each generation thinks that their music is great and that the music of the previous generation is garbage. Well mostly anyway. Does your 12-year-old listen to Nirvana? Or Public Enemy? Does he think Eminem is, in fact, a brand of sweets? Who is Sheryl Crowe, or Prince? So, why not have the debate with these reasonably priced Bluetooth speakers. You get him to take out the earbuds from his smartphone then tell him to play some real music. Hey, if your Dad (his Grandpa) is there, how about some Led Zeppelin, Hendrix, or the Beatles?
It's IPX5 rated, which means reasonably waterproof and pairs up quite easily with Smartphones. In fact, you can pair two speakers together for added entertainment/irritation.
So, one way to see if you still have 'the moves like Jagger'.
A pretty straightforward good idea here for the boy already into gaming. It's an over-the-top headset design, with camouflage, lights etc. but also a good reasonably priced gaming headset that works via a 3.5 mm jack (not Bluetooth) with PS4, New Xbox One, Xbox oneS, Nintendo 3DS, PC etc. A nice touch is a microphone noise cancellation system to make those Battle Royale games clearer.
Since we're on the subject of Gaming, lets' throw in a real luxury gaming chair that any 12-year- old would dream of. It supports up to three 32" monitors or a single huge 49". There a huge range of motor control, including for open/close of the workstation, moving the monitor arms, moving the feet rest plate, reclining etc. etc. Yes, it's expensive (though not the most expensive by a long way) but if you really want to wow your-12-year-old on their Birthday or at Christmas, this is the way to do it.
Staying on gaming chairs, if the cost of the Imperatorworks is way too much for a 12-year-old, try this very different, lower-cost gaming chair from x rocker. This is a very different design, which sits directly on the floor and has a very powerful and effective built-in audio and vibration system. There are four normal full frequency speakers, plus a subwoofer that is linked to an electronic vibration motor that literally shakes the chair. The X rocker really works well for things like racing simulator games, flight simulators, etc. giving you literally 'seat of the pants' feeling. It's compatible with Xbox, PlayStation, Nintendo Wii, MP3s etc.
Another one of our best tech toys for 12-year-olds that you will probably want to use too.
Now we keep mentioning Smartphones in our reviews and we're assuming your 12 years old already has a decent one. If not, you want to get something good but probably not pay the kind of price that Apple or other high-end phones are. So, how about the Google Pixel 4? It's a (fairly) reasonable cost (go for the lower price 64 GB model) and very well featured. There is a good camera, you can use Google Assistant and there's a neat function your kid will like called 'Quick Gestures' that lets them perform some functions just by waving their hands over the screen. A great techy present to get.
If your budget won't stretch as far for a phone but you like the Google approach, you can also try out number 14 on our list, which is the slightly older Google model Pixel 3a, at a really quite low cost. It has most of the functions of the 4 but at a much lower price. Remember, this is a 12-year-old you are buying for.
If you want a great gift idea that will also help keep your kid safe, this Ls Flair Children's smartwatch includes GPS positioning technology which provides real-time 24/7/365 positioning and tracking. You can use IOS or Android to view the location of the watch and therefore your 12-year-old at any time. Of course, this also means you can find a misplaced watch easily.
The watch itself supports two-way calling, SOS emergency calls via a SIM card (which you must supply) and also has a camera, and some games, an alarm clock, and a flashlight. It takes a little while to set up but it is a very powerful little package that your kid will enjoy and you will find useful.
Now, we like GoPro action cameras a lot but their cost might be a little much for a 12-year-old boy who might well really take an action camera out to do the very rough outdoor stuff and have a few accidents or mishaps. So, the Akaso brand range fits the bill very well. It's not quite as cool as owning a GoPro but it will do the job.
This model – the EK700- is waterproof down to 100 feet, records in 4K via 12 MP electronics and has a neat wi-fi interface and remote control. That's way more than the GoPro models of a few years ago and at a fraction of the price. It's ideal for a present to a 12-year-old-boy before a vacation.
We really like this dimmable multi-color night light, which also has a Bluetooth speaker, an mp3 player and a digital alarm clock. Your 12-year-old can listen to music, audiobooks or podcasts before going to sleep and use it as an alarm clock to wake up in the morning too. The audio quality is quite reasonable considering the small size of the unit and it uses a rechargeable battery system, so your kid can run in on mains in his bedroom, or charge it up and then take it somewhere else, like to a sleepover party with friends or camping. The dimmable lights system is pretty cool too, with 48 colors and music responsiveness.
Definitely one of our most practical and useful best electric gifts.
Our final gift idea for the best tech toys for 12-year-olds is another watch. This is a cool multi-function watch that offers a stills Camera and Recorder (video and audio, via a supplied Sd card), an Mp3 Player, a calculator, an alarm clock and built-in games, plus you can put in a SIM card (not supplied with the watch) and you and your kids can call each other on a basic integrated phone system (although there are some restrictions)
This is a great all-round gadget that looks good and its restrained design is not going to embarrass your 12 -year-old, as some kids smartwatches might, which are aimed at a much younger child. Note however it does not have a GPS (but that's fine due to the calling function)
Best Tech Toys for 12 Year Old
We hope you have enjoyed our comprehensive range of recommended best technology gifts for a 12-year-old. We have stayed away from just the obvious X-Box / Playstation choices to try to give you some fresh ideas, like Telescopes, software coding kits, beanie hats with bluetooth etc.
---
---
So, what did you think? Please let us know your comments below – we'd be happy to hear from you.
Last update on 2023-05-10 / Affiliate links / Images from Amazon Product Advertising API