Nursing today is increasingly information – technology-driven and both Nursing practitioners and Nursing students are now expected to communicate with each other, their supervisors and tutors etc. online.
You need to download documents, create reports and share information with patients digitally.
So, what is the "best tablet for a nursing student"? Let's find out.

Elsewhere on the USDIGITECH site we already looked at the topic of the
best laptop computers for nurses
. We saw that nursing students need to be able to send and receive all kinds of content digitally on the move as well as from a desktop.
That said, it's, therefore, a hassle to have to carry around a full-sized laptop but equally, it's a hassle to write an essay on a pure tablet. You really do sometimes need a keyboard.
So, the best tablet for nursing students needs to be more than lightweight, thin, and at the right price.
It has to work as a tablet for what an average nursing student really needs.
So, our article today is unashamedly skewed towards three categories: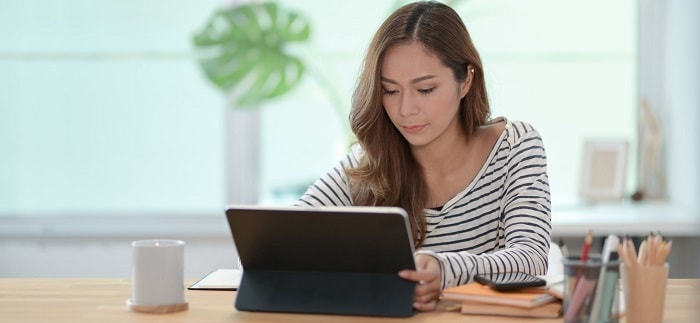 1. Tablets with keyboards
These designs can – up to a point – work as either straight touch screen tablets or as basic laptops. They aren't going to be as a good at being a laptop as a dedicated device but these can be enough for trainee nursing students.
2. Lower cost tablets
Tablets that are very affordable leave budget for a PC as well. So why choose between tablet or laptop if you can get both.
3. Tablets for the nursing student who has the money to spend
Some Students actually do have real money and want something slim, stylish and powerful 🙂
Just as when we reviewed any technology, we don't make ratings and reviews that just talk about the purchase "sticker" price. College nursing students may need to add programs and applications that cost money.
That will vary widely between the three main tablet operating systems – Android, Apple and Windows 10. Apple and Android. the other small issue that you can only run pretty much Apple-approved apps, which you must pretty much buy from or via Apple.
For example, remember that with Apple, they will decide for you exactly what applications or accessories you can have and also decide for you how much you are going to pay for them.
Not everyone likes the apple lock-in. However in defense of the Apple approach, it also means that everything is good quality, runs smoothly and you don't have to be remotely IT literate to use one.
OK, let's jump into our list with our top 3 recommended best tablets for nursing students.
Best Tablet for a Nursing Student in 2022
EDITOR's PICK
«EDITOR's PICK»
Best for high performance
Our rating: ⭐⭐⭐⭐⭐
Canon's great optics and the 18x magnification of this weatherproof model makes them top our list.
Pros:
— High 18x magnification and 50 resolution;
— Wide FOV (field of view) as its 3.7 degree angle of view lets you see more of the scene;
— Great internal optics with a low MTF distortion (modulation transfer function);
— Good weatherproofing;
— Comes with a handy bundle including the case, strap & batteries.

Cons:
— Heavy at just under 2.7 pounds.
«EDITOR's PICK»
Best for overall price versus performance
Our rating: ⭐⭐⭐⭐⭐
Fuji delivers 14 x magnification with outstanding stabilising at a reasonable price.
Pros:
— Really good 5 degree plus / minus stabilization;
— Excellent waterproofing;
— Mains power option for long sessions.

Cons:
— Also heavy at just over 2.7 pounds (a little bit more than the already heavy Canons).
«EDITOR's PICK»
Best compact model
Our rating: ⭐⭐⭐⭐⭐
When you are after a lightweight and compact model these Canons fit the bill and at a reasonable cost.
Pros:
— Low weight;
— Low cost;
— Good internal optics;
— Good stabilization.

Cons:
— 10x magnification is not as effective at long distance viewing.
---
So, there were our top three tablets for nurses candidates. Before looking at these in more detail (and three more candidates) let's look at our purchasing criteria for a good tablet for nursing student use.
The Size
All tablets are portable and a small, slim tablet (with a small screen) is better if you are concerned primarily about portability.
The Operating system
The main choices are between Android, Windows 10 and Apple. Apple tablets lock you into buying a narrower range of apps but the upside is no viruses and very smooth operation. Windows 10 is handy since it shares commonly used programs with PCs. If your tablet can both edit and show PowerPoint, Word etc. that's useful. Android is good if you don't want to be caught in either the Apple or Microsoft world.
The Responsiveness
You need to have enough memory and enough processing power for the Tablet to do what you want it too smoothly. It's usually worth the money to pay a little more for a decently specified tablet. A laggy or sticky touchscreen is really annoying.
Battery life
Will it keep going at College all day long or will you be hunting around in the classroom or lunch hall for mains power sockets?
The true cost
Some reviewed and rated models you see on the Internet are high-cost top-end models recommended for capabilities that might not berelevant to you. Why pay more for a popular brand or features you don't really need? Why pay for a fashionable and topical feature you won't really use?
The answer to the question "what is the best tablet for nursing student use" doesn't cover gaming, graphic design or accountancy. This is looking for a digital notebook for nursing students that has additional capabilities.
All these are considerations but the big dividing line is the question "can you run a 'real' keyboard?"
Most practitioners know from experience when a touchscreen is likely to be fine for a nursing-related task and also when it really sucks. If you are trying to do tasks on a pure touchscreen tablet, and the whole thing just sucks, then you should think about a hybrid tablet model that also supports a keyboard.
Now let us dive into our fully detailed list of best tablets for nursing students.
Good Tablets for nursing student
---
1. Microsoft Surface Pro 7 – 12.3″ Touch-Screen
Best all-around tablet device
Microsoft used to rule the PC world for years but got a nasty shock with the Apple iPad which took away big chunks of their market. Worse was to follow for Microsoft with the growth of Android tablets. So, Microsoft launched the Surface range. Surface models are a computer with a detachable keyboard and a touchscreen. Are they really tablets? Can a tablet truly be one running Windows 10? Does it really matter?
So, rather than debate exactly what a Surface is, let's focus on what it does.
The Surface is a great all-round device because it has the portability and ergonomics of a Tablet but unlike Apple or Android tablets, it runs Windows (and Windows-friendly) applications semi-natively. That means Word, PowerPoint, Excel, Skype, Internet Explorer, Windows Media etc. aren't being as translated, simulated etc. as with Android. That's a big deal. Ask anyone who has to move documents either way between Word and Android or other word processing software, for example, just how much hassle that can be. That said it's not perfect with these applications but it's a whole lot better than rivals.
Physically the other big deal is the detachable keyboard. It is good enough for rapid typing which can be a deal-breaker with a pure touchscreen. What's more, you can use a mouse and a pen too.
Pros:
This is a true hybrid tablet that goes way beyond what a pure touchscreen can do
Easier to run common and popular Microsoft apps especially Word, PowerPoint, and Excel.
USB – C support, which we always like
Cons:
The battery life maybe isn't quite what you'd expect at this price point
Don't expect PowerPoint, and Word to run exactly as they normally do – it's good but not perfect
Verdict: If you have the money and can live with the limitations above, this ticks most of the boxes for the best tablet for nursing school use.
2. Jumper EZpad 6 Windows 10 Tablet with Keyboard
Best affordable tablet with keyboard for classes
If you were expecting a Mac tablet at number 2, remember we are reviewing tablets for Nursing Students who need to budget carefully.
With that in mind, this is a seriously affordable tablet that still works well for the price.
The EZpad 6 is another Windows 10 operating system tablet device, with therefore some of the same benefits of familiarity as the Microsoft Surface. You get 3 USB's (one is USB-C) and a reasonably decent keyboard. You get what you pay for but this simple and affordable little device is just about perfect for going to lectures, looking at some teacher's notes and slides and taking some short notes about the class. At the price, you really can't go wrong.
Pros:
Very affordable but still does the job
Very portable
Usable keyboard
Verdict: You really can't do better than this model if what you need to do is attend classes, read Word or Powerpoint handouts and take serious notes with it.
3. Dragon Touch K10 Android Tablet
Best affordable tablet without a keyboard for classes
Dragon has made a pure tablet so affordable that there's money left over for another computer. That solves the problem of lack of a keyboard. The K10 is all about keeping it small, lightweight and simple. It is all you need if you just want to read social media and emails, read pdfs and e-books, and do internet browsing. 5G also means you can sneakily watch Netflix during that boring lecture. There's not much memory (128 GB) but you can expand that by adding some yourself via a micro SD slot.
Pros:
Really affordable but still good enough for many Nursing Student uses
Compact and lightweight
Cons:
You might need to spend extra on a memory upgrade
No manufacturers keyboard option
Verdict: This is a device for consuming content not creating it. Students who just need something that lets them get information will like this.
4. Apple iPad Air (10.5-inch, Wi-Fi, 256GB)
Best luxury tablet
Ok, we've been careful with your Nursing Student budget so far, now let's splash a bit more cash. Who doesn't like iPad tablets? Apple invented the whole tech niche and its quality and ergonomics can't really be better, in the use case we are discussing. It's just the cost is so much.
We've selected this iPad Air 10.5 inch model as a good choice for a Nursing student who actually has some cash to spend. It looks great, it's wonderfully smooth to use, it's a decent-sized screen and there is way more than enough memory at 256 GB. Backing up to the screen for a moment it is gorgeous. I mean really great to look at. That means if you are reading textbooks, looking at medical diagrams etc they will be clear, sharp and accurate.
If all that wasn't enough for you, for even more money you can add a keyboard and a pen. You will love this tablet but with it plus all the accessories you will buy, the cost is enough to feed you for a semester or go on a small vacation. What do you want to do?
Pros:
All the positives you expect from an Apple Tablet
Adding an Apple keyboard just makes it even better
Cons:
You are a nursing student, not a graphic designer
Apple accessories are seldom cheap and you need to look at overall costs
Verdict: As you'd expect from Apple It's a marvelous tablet computer. Of course, you want one, so do we. However, you may need rich parents or a good night job during term times to afford this lovely piece of engineering.
5. Samsung Galaxy Tab S2 9.7″
Best luxury Android tablet
The Samsung Galaxy family includes this Android tablet/keyboard hybrid. The screen is sharp at 2048 x 1536 pixels Since it can be used with an HPor similar Bluetooth mouse, and most universal BlueTooth keyboard, it addresses the limitation of tablets not having a keyboard. We recommend that you expand your memory from the standard 32GB to up to an additional 128GB with an aftermarket MicroSD card. It will make an appreciable difference in keeping things from getting laggy and sticky as the tablet tries to deal with nearly full memory.
Pros:
Get a Bluetooth mouse and universal keyboard and you have an all-round good hybrid 2 in 1 tablet
Cons:
A bit pricey
More memory would have been nice at this sticker price
Verdict: If you don't like Apple and you are prepared to spend bigger money, we really like this Samsung Galaxy. Don't forget to add the extra memory costs to the sticker price though.
6. Fire HD 10 Tablet
Best for course e-books and simple tasks
A lot of Nursing Student time is spent studying. So, if you want something great for reading that is also
straightforward, portable and affordable, this Fire is a good option.
The screen is a useful 10 inches and the resolution is at 1080P HD, so sharper and is easier to read than a 7-inch 720p model. Memory is usable at 32 GB but you can pay a bit more and choose the 64 GB model.
Pros:
Fine for reading, browsing and basic tasks doing small group presentations so long as you are up close and really affordable
Cons:
Not a great device for creating content
Verdict: The Fire HD10 might not be enough for serious coursework creation but on the other hand, this is an inexpensive choice.
Conclusion
So this has been a quick look at the candidates for the best tablet for nursing. It's down to you as an individual to decide if you are getting a tablet to supplement another type of computer or to do everything on the tablet. That choice will fundamentally change what most people will decide to ultimately buy. We have stayed away from just talking about the big popular brands and offered some models that you might not know that well, or at all. We also stayed away from just quoting specifications – anyone can read those for themselves. It's not just what you have, it's also the way you use it, as the song says.
---
We hope we have given you some interesting insight. We'd love to hear from you on what you think, so please feel free to drop us a comment.
What Laptop is Good for Nursing College Students
In this article, we're going to look at some great ideas for the best laptop for a nursing student. Nursing students are not PC gamers, nor are they high flying business people with bug expenses budgets and in-house IT support. Nor do they generally have lots of money to throw around. So, our focus is going to be more on inexpensive products, including some 2 in 1 designs which means you don't have to invest in a tablet. A Trainee nurse who is moving around a lot may want something small, or at least lightweight and definitely something affordable.
It's a pain to be carrying around something like a full-sized laptop that is heavy, big and bulky, but equally, it's a pain trying to write an essay on a tablet that doesn't have a keyboard. Let's say your lecturer asks for some topical 2,000-word review by tomorrow – a pure tablet will be a pure nightmare. You need a keyboard.
There are some options to choose from before making a purchase. Do you prefer a Windows PC or an Apple Mac? Do you prefer a laptop or a tablet? You can also get a laptop for nurses with a touchscreen and another option is a notebook for nursing students.
So, there are plenty of possible choices to go on our list, which we spent more than 70 hours creating. We hope you will find it insightful and useful. So, before diving in any deeper, let's cut to the chase with our top three best laptops for nursing students.
Best Laptop for a Nursing Student in 2022
EDITOR's PICK
«EDITOR's PICK»
Best 6,000 Lumen HD model
Our rating: ⭐⭐⭐⭐⭐
«EDITOR's PICK»
Best for outdoor use
Our rating: ⭐⭐⭐⭐⭐
«EDITOR's PICK»
Best 7,000 Lumens projector
Our rating: ⭐⭐⭐⭐⭐
---
So that's a quick run through our top 3 Recommended models. In a while, we'll look at them in more detail, but the truth is each of them might cost just a little too much for some nursing students. So, we have also rated more affordable models too. Our reviews look at cost of ownership and value for money, not just the headline purchase price.
Any laptop for nursing students needs to be able to do the work of supporting study and handling communication like skype but we are assuming students won't be E-sports practitioners – and playing Fortnite or Call of Duty secretly during lectures. Let's hope not anyway.
Now we need to take a quick look at running costs before moving on.
Ticket price versus real price and cost of ownership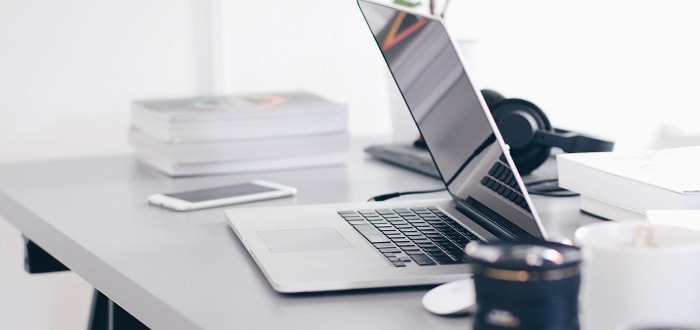 Remember that a computer is just a lump of metal and silicon without something to run on it. So, we don't like ratings and reviews that just talk about the sticker price. You are going to have to add programs and applications to actually do stuff. How that happens (and what that costs) varies between the three main operating systems in this kind of academic use case category which are Windows 10, Apple and Android. For example, you will usually pay separately for good anti-virus software on Windows ten, which you won't on Apple or Android. On the other hand, Apple has pretty much got you over a barrel when it comes to buying software – you will pay what they have decided you should pay and you have a limited amount of flexibility if you don't like it.
So, we are also asked to go through the differences between Windows 10, Windows 10 home and Windows 10 S, so that's a related topic we can cover before plowing on.
Windows 10 is the default operating system (OS) for most laptops that a student nurse is ever going to come across. Windows 10 in S mode is a safe or stripped down version of that OS, which is designed for security and performance. T does that by exclusively running apps from the Microsoft Store. Microsoft can do quality control on those, which helps with avoiding bloated or inefficient code applications and also has a positive impact on virus protection. If you want to install any OEM app that isn't available in the Microsoft Store, you'll need to switch out of S mode. That increases your choice but switching out of S mode is one-way. If you make the switch, you won't be able to go back to Windows 10 in S mode. There's no charge to switch out of S mode, so you decide.
Windows 10 home is a little more restricted than full windows 10 and doesn't have all the kinds of functions you need in an office to run company-wide policies. You can see a full, slightly dull explanation from Microsoft here.
Good Laptops for nursing student
---
So with that out of the way, let's now look at our top 3 models in detail, plus 5 other great candidates for the title of 'best laptop for nursing students.
Best thin non-touchscreen laptop
What makes a good laptop for nursing students needs? If the choice is purely rational, then you need something capable of essay writing (so with a decent keyboard and the ability to run Microsoft Word) affordable (but not so cheap as to have limited functionality, slim and reasonably lightweight, (because you are going to be carrying it around). The Acer Aspire is all of these things. It doesn't have the fashion kudos of Apple and Acer is not even a prestige brand amongst PC vendors but this is a sensible choice.
For a reasonable amount of money, you get a nice backlit keyboard (great for taking notes in a dimly lit classroom or lecture hall), a relatively big 15.6″ Full HD screen, Windows 10 in s mode already installed, a decent amount of horsepower with an i3 CPU and a reasonable graphics card (you are not going to be doing much gaming anyway). RAM is a reasonable 4GB DDR4, 128GB SSD, and there's the latest USB-C port included in connectivity which we really like because of UB+SB-C capabilities like charging while transferring data are cool, Battery life is good too – probably enough for a day's worth of lectures without hunting around for a charging point.
Really, all you need to do is add Microsoft office and some really good antivirus and you are good to go.
Pros:
Easily Portable
Decent sized screen
Good backlit keyboard
USB-C is a smart and handy technology
What's not to like?

Cons:
No touchscreen support (but that won't be an issue for some)
Not exactly fashionable
Verdict: If you are buying with your head, not your heart, the Asus might well be the right answer to the question "what is the best laptop for nursing students". You can check out a real student review video of the Acer here.
Best if you can't decide between a tablet and a laptop
In our introduction we pointed out the obvious downsides of pure tablets – they are a pin to write a lot of text on. However, touchscreen operation, as well as keyboard operation in one unit, solves that problem. So, if you like tablets but need to type a lot as well, why not consider something that does both – and does it well.
We like this very capable Inspiron model from Dell because it's not a 'toy' 2 in 1 design and is capable in both laptop mode and tablet-style operation. Spec-wise it's quite close to the Acer. You get a slightly smaller 14 inch HD screen (1366 X 768 so not quite 1920×1080 Full HD) another i3 CPU, 4GB RAM and 128GB SSD. Windows 10 S comes preloaded. Compared to many other 2 in 1 model in this price range, for example, a rival 2 in 1 model from Acer it's lighter but also comes with more horsepower.
So on the surface (get it?) not much different to the previous Acer laptop and price-wise roughly in the same ballpark – slightly cheaper in fact. So, why wouldn't you get this? Well, the keyboard is capable of the Dell but nowhere near as good as the Acer laptop for starters and we already mentioned the screen is lower resolution, so fine detail and small fonts might be just that bit less clear. There's no USB-C and despite being a touchscreen device – no support for a stylus, if you need to do some serious drawing.
That said, it has a very cool 'tent' mode if you are using it to present, so you can flip it open, put it on a desk or table and use it as a mini-cinema screen or lecture theatre projector. Tablet touchscreen operation is cool too and swiping is way more fun than typing, for lots of jobs. So, Dell has plenty going for it.
Pros:
Highly Portable
Good enough keyboard for serious typing
Compares well in performance to similar 2 in 1 rival
Affordable
Cons:
No stylus
No USB-C
Not full HD
Verdict: If you want a hybrid 2 in 1 laptop-tablet the Dell Inspiron 14 5481 has plenty to recommend it.
Best for all serious Apple fans
We love Apple – lots of people do – but up to a point there is no point trying to write an objective review about one of their products. You are either a believer in the cult of Jobs or a skeptic. Skeptics will say this laptop is not cheap, you are stuck in a closed operating system and don't even mention the price of accessories. Believers will say this looks great overall (it does), the 13-inch screen is superb (it really is), operation is smooth (yes, very) and you don't have to worry about viruses (many laptop PCs don't ship with anti-virus so you have to add the costs of that to the purchase PC price, which is not the case with the closed-system Mac).
Apple is less of a technology and more a lifestyle choice and brand. This MacBook Air is pricey for college nursing students but if you have the money – why not? For sheer ease of operation and quality of the images (and sound), it beats everything else on the list easily.
Pros:
It's an Apple 🙂
Smoother than everything else on our list
Better looking (screen and product) than everything else on our list
Slim, lightweight, great battery life
Now with USB-C (Thunderbolt 3)
Cons:
Way more expensive than everything else on our list – remember you are a nursing student? 🙂
Closed Apple ecosystem means options and upgrades cost what Apple decides you should pay
Verdict: If you want an Apple and can afford it, then get this. You'll love it. You weren't planning to save for that vacation – right? Also, you can cut back on your food budget for the semester, can't you? You can check out a 'user' comparison with the even less affordable MacBook Pro here.
4. Lenovo 130S-11IGM 11.6″ HD Laptop
Best basic budget laptop
We are halfway through our ratings and reviews and it is time to come down to earth with something cheap but good that the writer of this article personally used for a while. The Lenovo 130 S is very cheap but it is also very good – in fact for many nursing students, this is probably all you need. It's a slim and lightweight design with a nice 11.6-inch screen and a decent keyboard. Processing speed and memory aren't anywhere near the Mac but then this is a fraction of the price and it is fast enough and has enough memory – 4GB Memory, 64GB eMMC – for most things you will need to do as a nursing student. If you really need more storage, you can pick up a cheap USB. If you need more RAM for applications – then you probably are going to be using it for gaming, not for studying or day to day tasks.
In a nutshell, you probably don't actually need the first three models on our list – but you do want them. The Lenovo won't impress your friends and you will need to do a bit of management to keep enough memory free if you have many tabs open but it will do the job. Some models come as part of a bundle too, which are worth checking out.
Pros:
The low price doesn't mean low quality
Cheaper than everything else on our list
Slim
Lightweight
Cons:
Will slow down with lots of tabs open
Battery life is so-so
Verdict: If you want a basic but capable cheap laptop, then get this Lenovo 130 S. You'll learn to love it, including on that vacation that it turned out you could afford.
5. HP 14 Premium Touchscreen Laptop Computer
Best new mid-price touchscreen laptop model
We were very interested to see the launch of this new mid-priced touchscreen laptop from HP. We have always liked the HP brand and they haven't disappointed with this new touchscreen plus keyboard offering. Its spec is impressive for the price, with a 14″ HD screen (again not full HD but still a good looking display) 8GB RAM 128GB SSD and USB-Type C. If the memory looks a bit limited for your needs, there's a handy 2.5″ SATA HDD slot for expansion.
We like this new package and recommend checking it out.
Pros:
The low price doesn't mean low quality
Slim
Lightweight
It's a Mac. It's lovely.
Cons:
You might find you need more memory
The screen is only 1366 x 768 so not quite as sharp as full HD
Verdict: A new hybrid model that's definitely worth a look.
6. Jumper EZbook 3 Pro Notebook/Laptop
Best Notebook
The idea of a notebook computer can mean different things. In this case, the Jumper EZBook is equipped with both front and rear cameras, which is a bit unusual in this category, is very portable, has good wifi and a full 1920×1080 screen. Four 1.5 GHz processors give it enough grunt and if you are on the move, want to stay in touch and do some work, it's a neat package but with a terrible name "I just bought a Jumper". Nothing wrong with the product though.
Pros:
Designed for mobility
Front and rear cameras are great for communication
Decent processing and 6GB RAM 64GB memory good for the overall price
Full HD screen
Cons:
No touchscreen – so is this really a notebook?
Verdict: There's plenty going for the Jumper if you are moving around between lectures, accommodation, etc. but maybe a touchscreen might fit that niche?
7. RCA Viking Pro 10
Best Budget Android Tablet with keyboard
So far all our products have been based on a Windows 10 operating system (other than the sole Apple) and have been laptops of one kind or another. However, there is another way, which is the subject of our final two entries, which is a tablet with a keyboard. So, at number 7 we have this very affordable Android-based RCA tablet, with a conventional 10" tablet look and feel but which also has a fully functional keyboard. Now the keyboard is not of the same quality or size that you would get from a standard laptop (and definitely not from Apple) but if you have a lot of text to input, for example, that 3,000-word essay, it's way better than trying to do the same thing with a touch screen.
At just 1 GB DDR SDRAM RAM and running Android, you aren't going to be wanting to put together 50 slides of PowerPoint or writing that dissertation but for more lightweight work, the RCA is just fine. Historical Vikings were famously mobile and this RCA product lives up to that name.
Pros:
Very affordable
1280X800 display is good considering the price
Really is designed for mobility
The keyboard is good enough for some real typing
Fine for showing a finished presentation
Cons:
You will struggle with creating a PowerPoint
You will struggle up to a point with Word documents and Excel spreadsheets
Verdict: If you are on the move but a straight tablet doesn't cut it for you, the RCA Viking might just do the job
8. HP Elite X2 1012 G2 2-IN-1 Detachable Tablet Laptop
Best high end 2 in 1 Laptop/Tablet hybrid
In a sense, we have left our best until last. Read on if you have some cash to spend if not just look at that nice image.
OK, here goes. If your criteria are for mobility but also to be able to create your content from scratch, not just present it, then you need a big step up from the Viking 10. If that's where your thinking is then if you are prepared to part with the cash, you can spend more and get more with the HP elite. First impressions are that it's a handsome beast that dresses to impress – targeted more at the business market. However, lecturers need to be impressed too. As well as keyboard and touchscreen there is stylus operation – which if you need to do some drawing is a feature well worth having.
The exceptionally good screen is 12.3 inches and has a class-leading 2736 x 1824 resolution – as good or better than anything on our list and it will give Apple and their offerings in this space a real run for their money. As it is Windows 10 based, creating your coursework in PowerPoint, Word and Excel will all be a whole lot easier and faster than with anything running the Android operating system, like the Viking.
Really this is head to head with the Apple MacBook Air and unless you are a hardened Apple convert, your decision might easily go to this windows 10 offering.
Pros:
Screen display looks amazing
The product looks classy and professional too
Great for high powered mobility
Keyboard tablet and stylus operation has all your bases covered
Fine for showing a finished presentation – but also making it
USB Type-C with Thunderbolt mans great connectivity
Cons:
Starting to get near Apple prices
Apple beats it on Audio quality and some ergonomics
Verdict: A lot of the plus points of the MacBook Air but on an open operating system. We like it a lot.
Best Laptops for Nursing Students
There is no best laptop for nursing students, instead as you'd expect there are trade-offs.
If you want to splash the cash and go for style then the Apple or the HP are great choices but most college nursing students will want a lower cost model. Then, it's down to whether the touch screen matters.
So, what do you think? Please let us know in the comments below.
---
This page may contain affiliate links. USDIGITECH.com is a participant in the Amazon Services LLC Associates Program, an affiliate advertising program designed to provide a means for sites to earn advertising fees by advertising and linking to Amazon.com