Many people wonder what projectors do movie theaters use. This is probably a question that is too familiar to many people when watching movies at the cinema. Most of them do not know about the equipment that creates great images: Digital Cinema Projectors, or DCPs.
What is the basic principle of the DCPs?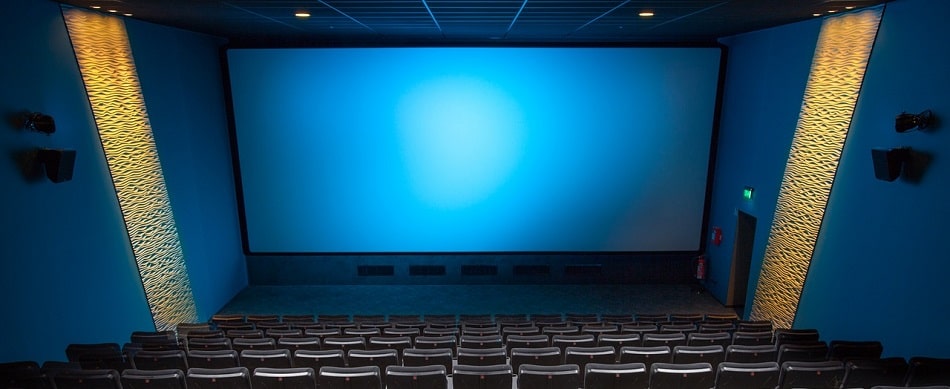 They work by shining light on the screen remotely, essentially similar to the principle of operation of a conventional projector so that people have the chance to experience vivid, sharp images at large movie theaters.
There are two technologies used in DCPs
Digital Light Processing technology (or DLP):
It allows millions of silicon microscopes representing millions of pixels to create an image with ultimate depth and sharpness. First, the light shines the light and the light immediately splits into the colors of the spectrum.
It is then projected directly into the right mirror. The front lens plays the role of combining these separate beams of light, forming a unified image and projecting it onto the big screen.
The resolution of this technology is usually between 1080p and 4K Ultra HD.
Silicon Crystal Reflective Display technology (or SXRD):
The light beam of the lamp is separated into separate colors, directed at the silicon crystals so the pixels are produced with a very high resolution of 4K.
To be shown in theaters, digital film projectors must obtain permission from the Digital Cinema Initiative, or DCI for short, an organization that is established and maintains digital image quality for the movie industry.
What brand of projectors do most movie theaters use?
So, what brand of projectors do most movie theaters use? Due to the stringent standards that DCI sets, not many digital film projector manufacturers meet all of the requirements for image quality assurance.
Barco, Christie, NEC, and Sony are the only four digital film projector manufacturers to meet the stringent requirements for picture quality. In particular, Barco, Christie, and NEC use DLP technology and Sony uses SXRD technology. Most large movie theaters use these 4 brands of projectors.

How many types of projectors?
There are two main types of projectors that are usually used in the movie industry.
Digital Light Processing (DLP)
One-chip DLP projector is capable of producing more than 16 million colors and the three-chip type is capable of producing more than 35 trillion colors. Therefore, it can reproduce the image in a very natural and vibrant way.
There is almost no gap between the pixels, so we experience smoother and sharper images than other technology. This is the kind of projector that is commonly used in most large movie theaters.
Liquid Crystal Display, (LCD)
In LCD projectors, a polarizing mirror passes, reflecting certain light colors, so the red, green, and blue channels are separated and passed through the LCD control panel that controls the intensity and saturation of the projector.
Each color is then converged again through the prism. This projector is often used on a smaller scale than DLP projectors.
What projectors do movie theaters use?
In short, Digital Cinema Projectors, with the presentative as the DLP projectors, are widely distributed in many large movie theaters nowadays.
Last update on 2023-05-10 / Affiliate links / Images from Amazon Product Advertising API