Choosing Corsair or Razer products can be a difficult task. With so many options on the market, it can be hard to decide which one is right for you.
In this article, we will compare Corsair and Razer capabilities and help you decide which one is the best for your needs. We will discuss common questions about Corsair vs Razer and provide reviews to help you make an informed decision. Let's get started!

Corsair vs Razer: Why Is There Competition?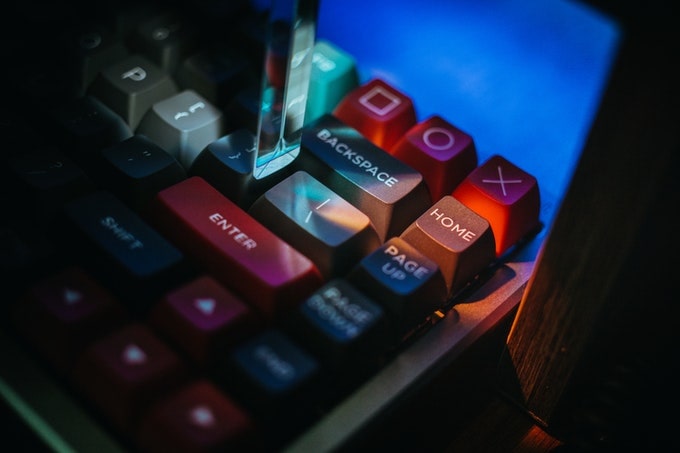 Not long ago, keyboards for your computer were simply another essential peripheral hardware that came with your PC. However, in the midst of the gaming gadget industry, a new generation of keyboards has arisen.
The humble keyboard, where your only worry was whether the keyboard was ergonomically suitable, has evolved into a sought-after gadget for your computer's desktop.
Today's gamers want features beyond the standard mechanical keyboard with WASD keys. These new gadgets include diverse technical characteristics such as multi-colored RGB illumination and mechanics for superfast response time.
The hardcore gamer will love these keyboards, which are the newest gaming accessories.
There are a lot of keyboards on the market today that have all of these new capabilities built in, however two names stand out in the competition for best gaming keyboard.
We'll compare these two computer keyboard brands' unique characteristics and see if they truly aid in making the keyboards superior and quicker than the previous generation. We're looking at two real gaming keyboard manufacturers.
They stand out from the crowd and are becoming more well-known for their gaming keyboards than most of the other brands on the market.
So, without further ado, let's get this party started.
---
Recommended article:
How to Remove Keycaps Without Tool
---
Corsair keyboard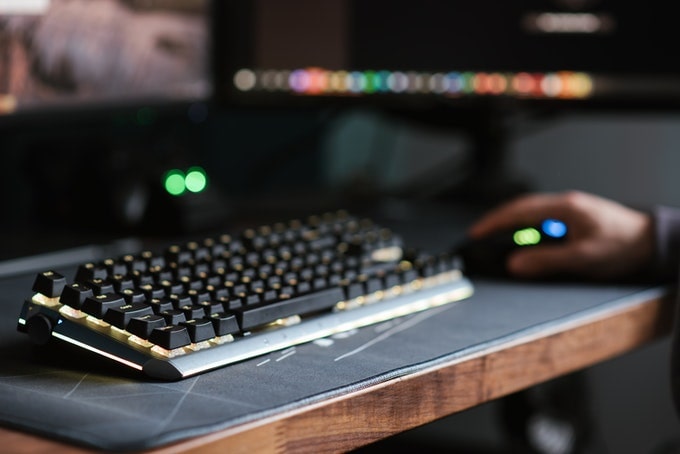 Corsair is a brand that has been around for many years, starting out as a manufacturer of memory modules and power supplies.
Corsair entered the gaming peripheral market in 2007 with their Vengeance line of gaming peripherals. The company has since expanded its product lineup to include keyboards, mice, headsets, and mouse pads.
One of Corsair's most popular gaming keyboards is the K70 RGB. This keyboard has all of the features that you would expect in a high-end gaming keyboard, including Cherry MX Red key switches, per-key lighting customization, and a detachable wrist rest.
The K70 RGB is also one of the most expensive gaming keyboards on the market, with a price tag of nearly $200. However, Corsair offers a wide variety of keyboards at different price points, so there is something for everyone.
Razer keyboard
Razer is a brand that was founded in 1998 and is best known for its gaming laptops and mice.
The company entered the keyboard market in 2005 with the Razer Arctosa, which was followed by the Razer Lycosa in 2006.
Razer's most popular gaming keyboard is the BlackWidow Chroma.
This keyboard has all of the features that you would expect in a high-end gaming keyboard, including Cherry MX Blue key switches, per-key lighting customization, and a detachable wrist rest.
---
Recommended article:
How to Unlock a Toshiba Laptop Keyboard
---
Corsair vs Razer Guide: Which One is the Best for You?
Choosing the right Corsair or Razer peripheral can be a daunting task. With so many products on the market, it's hard to know which one is best for you. In this guide, we will compare and contrast some of the most popular Corsair and Razer products to help you make an informed decision.
First, let's take a look at Corsair. Corsair is known for its high-quality gaming peripherals, and is a favorite among gamers everywhere. Some of their most popular products are the K70 RGB keyboard and the M65 Pro RGB mouse. These two devices are packed with features that will enhance your gaming experience.
Razer, on the other hand, is also a well-known brand in the gaming world. They are known for their cutting-edge technology and innovative designs. Some of their most popular products include the Razer Blade laptop, the Kraken Pro headset, and the DeathAdder mouse.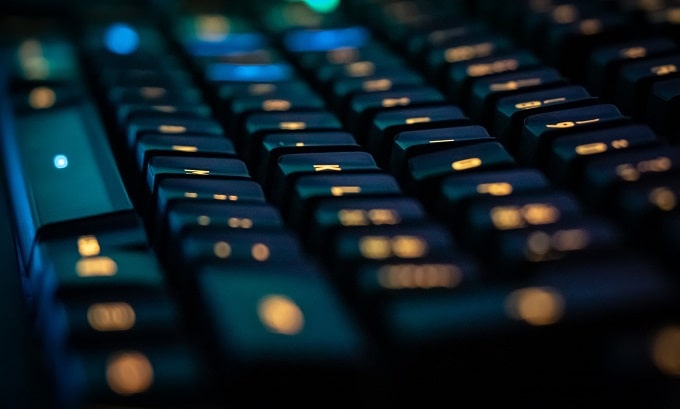 So, which one is right for you? It really depends on what you're looking for in a gaming peripheral. If you want a keyboard that has amazing lighting features and lots of customization options, then Corsair is probably the better choice.
If you're looking for a cutting-edge laptop with top-of-the-line specs, then Razer is the better option;
And if you're just looking for a great all-around gaming mouse, either brand will do fine.
That's it.
---
Recommended article:
Best Air Compressor to Clean PC
---
Corsair vs Razer – similarities and differences
Choosing between Corsair and Razer can be difficult. Both brands offer a wide range of products, from gaming keyboards and mice to complete gaming PC builds.
Price
One similarity between Corsair and Razer is that their products are typically more expensive than other brands. For example, a basic corsair mouse will usually cost around $50, while a razer mouse will cost closer to $70. This price difference is mainly due to the high quality materials used in Corsair and Razer products. However, there are also some cheaper options available from both brands if you're on a budget.
Design
Corsair and Razer both offer a wide variety of design options, so you can find the perfect product for your needs. Corsair's products often have a more minimalist design, while Razer's products are usually more flashy and colorful. However, there are some exceptions to this rule, so be sure to check out both brands' websites to see all their available products.
Features
Both Corsair and Razer offer a range of features in their products, from backlighting to customizable buttons. However, each brand has its own unique set of features that you won't find in the other's products. For example, Corsair's RGB lighting is some of the best on the market, while Razer offers Chroma technology which allows for even more customization.