For those of us who make our own home-baked cakes cookies, or are running a custom cake or cookie business, then decoration is both fun and maybe important as well. In the past, cake and cookie decoration was a tricky skill to master and there was many a ruined project. All that has changed, thanks to pico projector technology. Now you can execute laser-guided perfect precision cookie and decorations, with a pico projector for cookies and cake decorating. Anyone can make complex designs, even the most newbie beginner.
So, exactly how do you do that? – by using a pico projector to decorate cookies and cakes, you project the decoration image onto the surface of the cake cookie and then trace it.

Pico projectors for cookie and cake decorating
We're going to look at
5 pico cake projectors
in detail but first, let's go straight to our top 3 pico projector for cake decorating top-rated affordable models.
Best Overall Pocket-Sized Pico Projector for Cookies: AAXA Technologies KP-101-01
The KP-101-01 is a highly recommended compact mini projector for cookies and cake decorating that can fit in your pocket. The AAXA brand has made this device with high quality materials, so you know it will last for years of use without any problems at all.
Best DLP for Keystone Image Geometry Adjustment Tools: Cocar C800S
It can be tricky getting a Pico projector in the right 3D alignment for complex jobs like mapping fine-detail onto wedding cake piping or intricate shapes. This Cocar has all the tools you need.
Best for the Ultra-Small Form Factor: WOWOTO A5
This tiny Wowoto supports full HD 1080P (1920 x 1080) with a class-leading 100 lumen plus 2000:1 contrast ratio. At just half a pound weight, this is as high performance plus compact, as you get in this category.
---
What you don't and do need for pico projectors used for cookies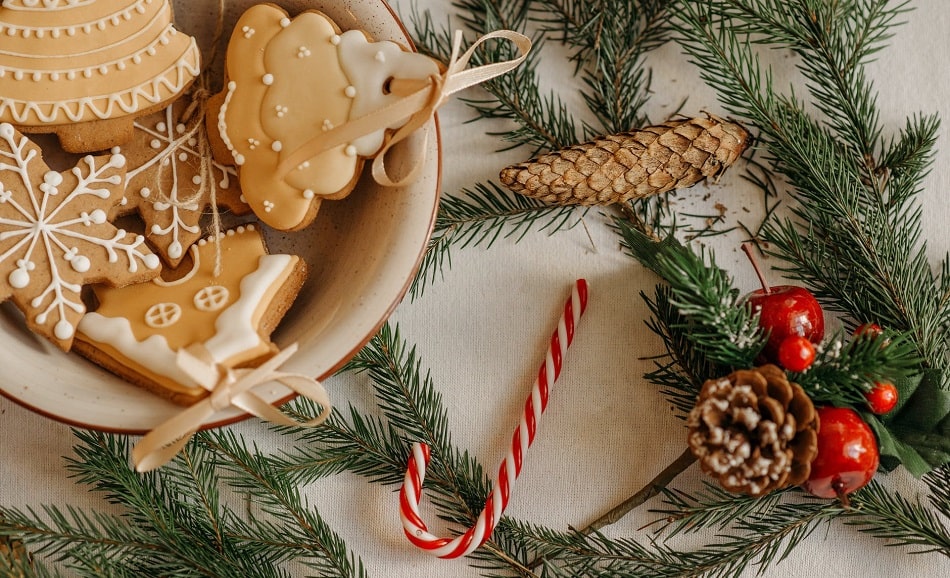 There are some terrible review sites. Sites that review projectors and other technology without talking about why certain features may not be important. You will see some list based on if something is popular, or on price, or some topical buzzword.
So, let's not do that here. Let's start with things you don't need to worry about in a pico projector for cookies and cake decorating:
Sophisticated Audio – not needed
Cookies and cakes don't have ears, do they? So why worry about audio quality for cookies?
4K resolution – not needed
While we don't recommend very low-resolution Pico projections, we don't recommend very high resolution either. 720p is enough, 1080P slightly better. You are a human, not an Eagle. You will not see any difference between 1080p and 4K on your cookie – read this article if you have a spare 20 minutes and you don't believe us.
High light output – not needed
While we also don't recommend very dim projectors, unless your kitchen is outdoors on a beach in the Caribbean, you are unlikely to need a high light output. Anything 25 Lumens or more should do fine and anything about 150 lumens is overkill.
So, if that's what you don't need, what do you need?
Good geometry correction (Keystoning) – sometimes needed
You have six factors to align when setting up a pico projector – the x-axis, the y-axis, the z-axis, and also rotation. Otherwise, your design might be projected with distorted geometry. Of course, you can do all of that by hand, however, good keystone tools are a bonus.
Good battery – very much needed
Although you could run a projector off of the mains electricity in your kitchen (like you do your blender, coffee machine, etc.) you are more likely to want to run your Pico projector off of a battery, which is simpler, less cluttered, not so potentially messy and a bit safer.
A mounting stand – needed
A purpose-designed Pico projector stand will give a far better result than balancing a projector in some makeshift way.
In summary, as long as you have decent 720p plus resolution and 25-50 lumens or more light output, then getting the geometry right and running off the battery are the two main requirements for Pico projectors for cookies.
The best pico projector for cookies in 2022
Now let's look at all 5 of our Pico projectors for cookies and cakes in detail.
---
---
1. AAXA Technologies KP-101-01 LED Pico Micro Video Projector
Best overall pocket-sized pico pocket projector for cookies
The AAXA brand has a range of compact projectors and this is as compact as you will need. The
AAXA KP-101-01
is a brand leader in the cookie decorating market, with many happy users. It's a 720p resolution LCD running at 25 Lumens, offering about 80-minute operation via a rechargeable Lithium-ion battery. Of course, you can top up via a supplied micro-USB cable.
At just 6.4 Ounces, this AAXA will fit into the palm of your hand.
Pros:
One of the most widely used and respected pico projectors for cookies and cakes
As portable as anything on the market – will fit anywhere in your kitchen
Crisp and clear 1080p pictures
Bright output for easy on the eye working
Cons:
Battery life is not as good as some models
Manual keystone controls only
Final words: All those happy users can't be wrong – this is one of the leading Pico projectors for cookies.
---
2. Cocar C800S mini DLP pico projector
Best DLP for keystone image geometry adjustment tools
As we already discussed, it can be tough adjusting a projector to get the fine-detail onto your cookies. The
Cocar C800S
offers both manual and auto keystone adjustments.
Light output is four times higher than many competitors at a healthy 100 lumens for up to 2.5 hours. Those are exceptional figures at this price point.
With 2.4G/5.8G Dual Wifi, it's a cinch to mirror your tablet or smartphone to the Cocar projector. This can be done using iOS Airplay, or DNLA, or Miracast. You can even hotspot your phone – cool!
Pros:
Powerful output coupled with a high-capacity battery makes for a great combination
Keystone geometry control includes auto-functions to make your setup that much easier
Simple connectivity including hot spotting
DLP imaging gives superior pictures
Cons:
The Japanese derived manual and instructions are not always as clear as they could be
Connecting to an iPhone or other Apple device is more manual (via a Lightning cable) than with Android devices
Final words: The ease of setting up and the bright image, combined with a great battery, make this a Cocar strong contender.
---
3. WOWOTO A5 Pro Mini Projector
Best for the ultra-small form factor
This tiny Wowoto (we love that name) is essentially an Android device that is also a Pico projector. The
WOWOTO A5
supports full HD 1080P but more importantly pushes out up to 100 lumens at an impressive 2000:1 contrast ratio. Add an auto-Keystone feature and that means very sharp and accurate images, for your cookie tracking and design accuracy.
The form factor is pocket-sized and the weight is about half a pound. It's easy to pair up with your phone or tablet. It will just take you a few clicks to quickly connect to your WiFi. You also get traditional physical cable connectivity, via HDMI, 2 USB ports, a mini SD card slot, and an old-school headphone mini-jack.
It comes with a decent battery, which should give you about 2 hours plus of use.
Pros:
Another 'pocket rocket' this Wowoto packs a punchy image despite the small form factor
Easy to connect to phones and tablets
Good battery life
Solidly made construction
Cons:
Although 1080p is supported, that 1080p quality does not necessarily apply to all 1080p content
Final words: We'd always look at a projector like this with Bluetooth and WiFi, though of course, wired connectivity is fine too. The Wowoto A5 is proof that size doesn't always matter, the Wowoto is more capable than its size suggests.
---
4. ASUS ZenBeam E1 Portable Mini Projector
Best for 120 lumen high output
The
ZenBeam E1
is a great projector for cookie decoration that could have easily been top of our list. At 120 lumens, the output is great, and the 6000mAh battery is powerful enough for several hours of working. What makes the ASUS shine too are some useful auto keystone tools which make setup quick, accurate, and easy. You also get a fabulously long lamp life at 30,000 hours.
The E1 is a really good offering, but one which is best suited to physical connectivity. Lack of comprehensive remote WiFi and Bluetooth are the downsides.
Pros:
A powerful projector that shines (no pun intended) above most others in this class
Great battery life, even when running at high output
Good auto keystone controls
Cons:
Does not have all the wireless connectivity tools of some alternatives
Final words: The ZenBeam is great for brighter kitchens and – provided you are OK with just physical connectivity – is a capable tool for cookie decoration making.
---
5. OTHA D5 Pico Pocket Projector
Best mid-budget 1080p pico projector for cookie decorating
Our other choice is the Otha (get it?). DLP projectors are a cut above LCD and this very portable unit from Otha delivers the right quality you need at a realistic cost. You get a very good contrast ratio of 2000:1 plus 50 Lumens output (or 150 lumens if you go for the slightly higher specified DO5E), which means your design pattern should be very clear and bright enough for most folks. We very much like the touchscreen control, which puts everything you need at your fingertips. We also like the fairly generous number of accessories that come as standard, which includes a remote, a mounting tripod, and HDMI cable.
The Otha DO5 also comes with Lithium Polymer batteries – LiPro batteries will tend to perform better than some other technologies, so a big plus there. We also like the long lamp life – 45,000 hours.
The resolution is fine with 1080p supported (although the internal resolution is in theory lower).
The connection is good on this Android 7.1 capable projector, with Wi-Fi and Bluetooth support.
Pros:
Up to 150 lumens can't be ignored, as this is a very bright model
Cons:
Limited keystone control means this just misses our top 4
Final words: We'd go for the higher output version of the Otha DO5 (the D)5E) but any of the Otha models will do a good job.
---
Pico Projectors for Cookie Decorating: Conclusion
To summarise our findings here, you can ignore some normal considerations when buying a projector for watching TV or movies, or for showing a PowerPoint. Decorating cookies is a different use case altogether. In a nutshell, get a decent adjustable stand, then mount a decent quality pico projector from our list and you'll pretty much be fine. All out of our 5 projectors will do the job.
Thanks for reading and we would love to read your comments below 😉
Last update on 2023-05-10 / Affiliate links / Images from Amazon Product Advertising API